Everyone knows Shiva as a .IN domain name expert,.IN extension fan,.IN extension follower,but Our.in team known him as a great teacher as well as a most kind-hearted person.Shiva started Our.in with the intention of promoting .IN extension on April 2016,with all the great support from the community Our.in is now turns into a  Media of the .IN domain name industry,other than that he works on another project is Dnegg.com(All about Domaining News).
Recently Our.in  created a slogan for .IN Extension.
"I am a proud .IN user – My Country,My .IN"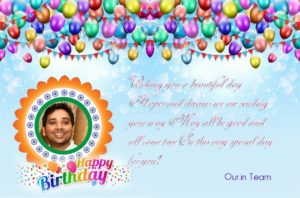 I can say that "your sincerity inspires us,your hardwork motivates us,you set a great example for all of us".You bring out the best in us we are so lucky to have a boss as wonderful as you.Here's wishing you a day that special as you are, Happy Birthday Shiva.
The post OUR.IN – SHIVA KANDULA's BIRTHDAY appeared first on Its Our.in – India's Pride.