A new INDRP dispute has been logged on 3rd of Aug 2017 in relation to the domain name markandgraham.in ownership.
Complainant Guess:
Very likely the complainant should be "Mark And Graham(Its an Ecommerce Website) ".Mark And Graham owns the domain names like markandgraham.com,and markandgraham.co.in.
Respondent:
Respondent of the domain name is a resident of China,At moment the domain name is for sale in Chinese Registrar.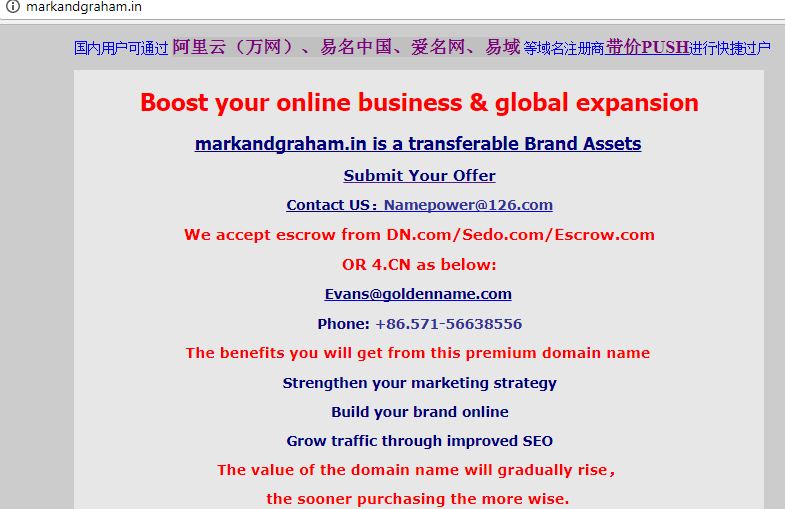 Arbitrator:
Mr. Jayant Kumar is acting as the honoroable INDRP  Arbitrator on this dispute.
Expected Decision:
Our guess is its straight forward dispute and the complainant likely to win assuming the complainant is Markandgraham.
PLEASE AVOID OBVIOUS TRADEMARK REGISTRATIONS, OBVIOUS TRADEMARK REGISTRATIONS ARE INJURIOUS TO .IN EXTENSION REPUTATION AND AS WELL AS REGISTRANT HEALTH.
The post MARKANDGRAHAM.in – A NEW INDRP DISPUTE appeared first on Its Our.in – India's Pride.