About DomainX:
Since inception in 2014, DomainX™ has been a dedicated annual domain name conference with multiple yearly events across the globe to network, spread awareness and educate public about domain names and the industry.
DomainX™ is trying to bridge the gap and bring in mass opportunities among domain name industry and other Internet professionals. With record-breaking participation at previous editions of DomainX™, there is no better opportunity for budding domain name owners, investors and entrepreneurs to connect and learn from experts.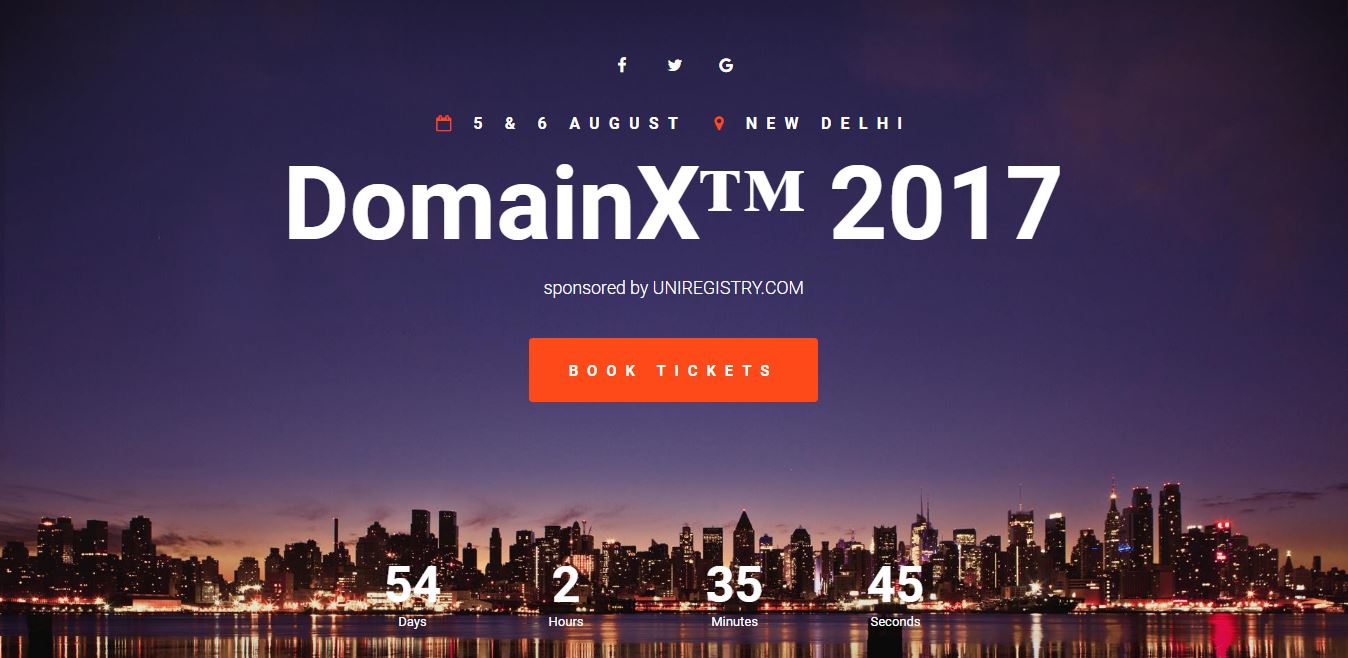 About Domainx 2017:
New Delhi is the hosting city of DomainX 2017. 18 Speakers are confirmed to attend, 500 participants from variuous countries are expected to attend the event. Dont miss out the opportunity specially if you are based out of India, it's yearly once opportunity.
Important Dates to Remember:
5th August – Conference
6th August – Cricket Match and Networking
For Speakers,Tickets & Agenda details, please visit DomainX 2017
If you are interested to watching the previous years DomainX videos, access the DomainX YouTube Channel.
The post INDIA's 2017 DOMAINX CONFERENCE – Just 54 Days Away appeared first on Its Our.in – India's Pride.