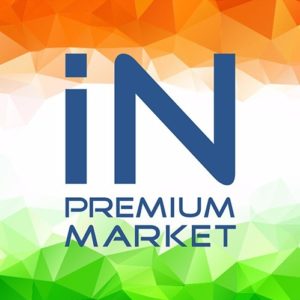 This group is Not an Open Group, the Admins will first evaluate your current domain name acquisitions to see if you are eligible to join the Group. This step is enforced to ensure that we can have Only Serious people with keen interest in .In Domains. There is No fee charged by us and no geographical restrictions to join this Group.
To join the group, you must send us your Best 5 .in/.co.in domain names that are appraised for more than $1,000 on Estibot.com/Valuate.com Or has atleast 5,000 local Indian searches.
These rules are same for .in and second level .in domains like .co.in, .net.in, etc. For searches, we are using India searches Only. We recommend using tools like Google, Moz.com, KWFinder.com, as free tools for getting searches within India for your domain's keyword(s). Again, the valuation done by Estibot/Valuate is what we will consider, regardless of the age of domain, characters of domain, hyphens in name, etc To apply to Join, please contact Our.in Support. OUR.in Support Contact Form
Core Rules (a single violation may lead to removal or, at the very least, disciplinary action like stopping the member in active for a specific period of time)
1. Only .IN extension ( .IN, .CO.IN, .ORG.in, .NET.in etc.) sales posts are allowed. Other extensions posts are strictly NOT allowed, moderators will take an immediate action to remove the members who do not comply with this rule. Other extension names should only be referred if absolutely required for price comparison reasons
2. The Sell/Buy listings in this Group solely depends on the Appraisal from Industry Standard Automatic Domain Appraisal tools like Estibot.com / Valuate.com, Or local Indian Searches from tools like Google, Moz.com, KWFinder.com No domain can be listed for Sale without Appraisal or Searches from any of these websites. Minimum appraisal for a domain name must be $1,000 to be qualified to list in this group. Alternatively, your domain keyword(s) must be getting minimum 5,000 local Indian searches as at present. These websites offer Standard Appraisals, that can be fairly accessed by every one. If you are unable to use these websites yourselves and need help in Valuating through these tools, please contact any one of our Group Admins.
3.1. Sample Format of WTS or BIN domain listing in the group:
< WTS / WTB / BIN >: < DomainName >
< Estibot/Valuate Value: $XXXX > OR < LOCAL INDIAN MONTHLY SEARCHES >
< Registered Year: xxxx >
< Valid Till: xxxx >
< Selling for: $xxxx / Make Offers in PM >
3.2. Sample Format of WTB domain listing in the group:
< WTB >: < Keywords or Niche related domains >
< Estibot/Valuate Value to be greater than $XXXX > OR
< MINIMUM LOCAL INDIAN MONTHLY SEARCHES >
< Preferred Age of Domain: (optional) >
< Budget Range: between $xxx to $xxxx >
Basic Rules:
4.1. No adult domains — (because of law)
4.2. Must limit the number of domains to be sold in single post to 20 names. If you would like to offer a bulk sale beyond 20 names, provide a direct link to view the content per example an online URL such as Inforum.in, Namepros.com links or googledoc with the full list and clear details of the domains, their prices, expiry date ( if in case the domain is expired or will be expiring in next 30 days from the post date)
4.3. Allowed sales modes: Make an offer, BIN, Domain Swap proposals. Prefix every post by either WTB or WTS – BIN or WTS – Make Offer. Easy to sort out
4.4. WTB post should have budget. "Unlimited" is not a realistic budget.
4.5. Can relist the same domain(s) once every 24 hours
4.6. The price mentioned by seller, should NOT be debated. No exceptions, if the seller wants a trillion dollars that's his/her prerogative. Zero tolerance policy.
4.7. Domain auctions links can be posted, however no direct auctions should be conducted with in the group. If you want to auction a name we will suggest to conduct those auctions on Inforum.in or Namepros.com or sedo.com…etc and just provide the reference links as a post into the group 4.8. Seller can't ask for any fees , price quoted in the post is the final price
4.9. Very important note: We are not responsible for transactions happening in this group, we request the buyers and sellers to follow the standard escrow offerings available outside the group to complete a secure transaction. Please do not expect we helping you on dispute resolutions, we are only offering a platform of free service bringing all the like-minded people together to create a healthy environment , so requesting to all members to act professionally.
4.10. As moderators if we notice anyone acting against the spirit of healthy environment, we have the right to remove the member from group without any warning
4.11. Keep Chat Mature: Keep chit-chat relevant to domains being sold / asked for. Spamming or Childish behaviour will result in your immediate removal from the WhatsApp group. Zero Tolerance Policy
4.12. Be Responsible: Members are trusting you with their phone number and contact information. This stays within the group.
4.13. Be Respectful: Do not attempt to call a member unless specific permission is given. Please communicate through the WhatsApp messaging. Not by calling their phone. Please refrain from abusing users or calling names. Respect each member. Zero Tolerance Policy.
4.14. Keep Chat pertaining to .IN names only. Non .IN related or personal chat can be done privately, only professional discussions are allowed. We don't want to flood the group, main objective of the group is an .IN sales platform
4.15. Avoid small sentence posts. We prefer you combine your thoughts to one post rather than a bunch of small separate one liner posts. Doing so will cut down on the number of notifications and make it easier to read.
4.16. Rules can be changed anytime and as moderators we have the right to decide the right rules suited for the healthy .IN Names market. Any changes in the rules will be posted in the group
5. English is the only approved language of the communication, unless explaining the meaning of non-English domains
6. Abbreviations Used: BIN – Buy it Now WTB – Wanted to Buy WTS – Wanted to Sell
7. You shouldn't use threatening, abusive, defamatory, obscene, hateful, racially or ethnically offensive language or terms and comments of a sexual nature are not allowed. If you are unsure that a comment is appropriate, keep it to yourself. – Personal attacks (verbal or otherwise) against any member, will NOT be tolerated.
Legal Disclaimer: ".IN Premium Market" Whatsapp group is setup by few volunteers and completedly unrelated to OUR.in , they will not charge any fees for offering this volunteer service. Our.in is a blog dedicated for the promotion of .IN domain name extension among start-ups , investors , web developers , domain name lawyers..etc. OUR.in is no way responsible for the trade happening in PREMIUM MARKET group ,we are just helping the community.
The post .IN Premium Market Whatsapp Group Rules appeared first on Its Our.in – India's Pride.